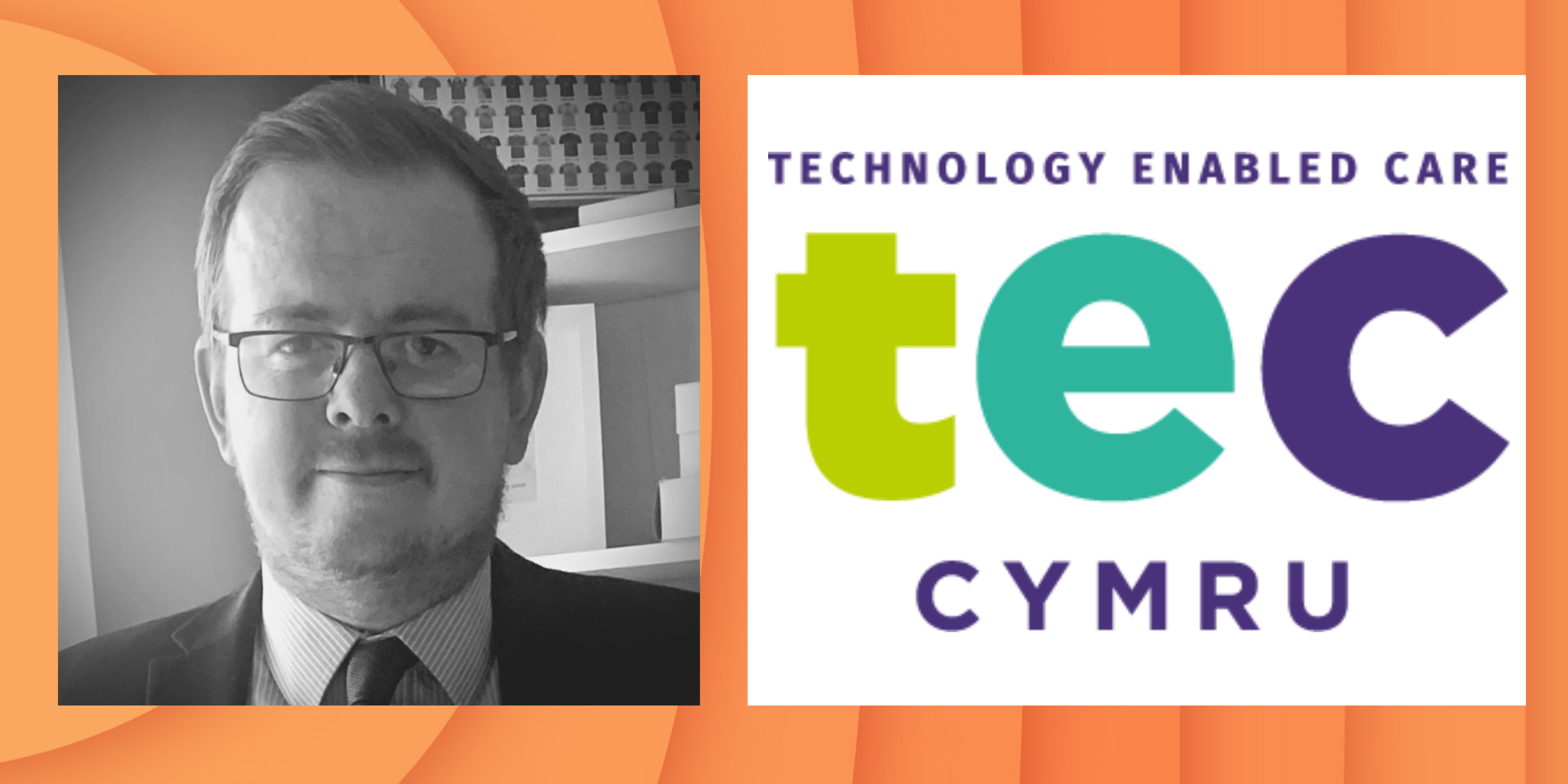 Following the announcement of the Scotland-Wales Collaboration Agreement this week, Aaron Edwards, Senior Project Manager for TEC Cymru, shares what he expects the collaboration agreement between Digital Office for Scottish Local Government and TEC Cymru will achieve for the future of digital telecare, and outlines plans to work collaboratively to improve independent living in Scotland and Wales.
Scotland-Wales Collaboration
One of the first questions I had after being appointed as the Telecare Lead for TEC Cymru was "how do we join up with Scotland?"
As thenational programme fortechnologyenabledcare (TEC)fundedby Welsh Government, TEC Cymru is tasked with:
Increasing the understanding and knowledge of Technology Enabled Care in Wales;

Supporting the rapid scaling of Technology Enabled Care in Wales;

Supporting the rapid scaling of Technology Enabled Care in Wales;

Supporting the culture change, and providing the evidence base for TEC investment and implementation in Wales.
My role would involve working closely with local telecare services across Wales, providing dedicated support to ensure a consistency in service delivery, ensuring the migration to digital telecare is coordinated through active engagement.
Why Collaborate?
The Scottish Digital Telecare Programme, hosted by the Digital Office for Scottish Local Government, was already highly regarded in the telecare industry. Thus, it made complete sense to contact David Brown and the team to see if there was any appetite on their behalf to work closer together. Thankfully there was!
As I write this today, I am delighted to say, the two teams set about creating a collaboration agreement straight away. This would detail how the partnership between both programmes would be structured. Document sharing, research and evaluation opportunities, sharing of best practice and just a good old catch-up on all thing's telecare related are all part of the agreement.
Shared Challenges and Opportunities
The Scottish and Welsh telecare landscapes share a lot of similarities, with local telecare services feeling the pressure to upgrade to 'digital'.
Fundamentally the change to digital would affect both countries' Alarm Receiving Centre's and associated telecare equipment, so a commitment to ensure a safe transition of these services was essential.
Historically, technical knowledge of the telecare sector has largely rested with the TEC suppliers. To fully empower local telecare services to make informed decisions, there was a need to take ownership back to a local level. The help and support from programmes such as ours and Scotland's is important in facilitating this.
Not only will this help ensure local telecare services can deliver the long-term benefits digital will bring (for both user and service), it also ensures delivery takes place in a consistent manner, with a focus on the sharing of best practice being at the forefront of both programmes.
We are also taking special care to avoid supplier 'lock in'. This in turn will create further opportunities for those companies looking to supply the best possible technologies and solutions for both the user and procurer's benefit. Both the Scotland and Wales parties agree on the specific communication protocols to be used, promoting interoperability of equipment models.
Playbook
The Digital Telecare for Scottish Local Government Playbook is an incredibly useful repository of telecare related documentation. In my previous role for Cardiff Council's telecare service, I was involved in frontline project delivery for new/innovative TEC solutions. The Playbook helped me immeasurably in completing Privacy Impact Assessments, Business Cases etc. I am looking forward to TEC Cymru releasing its own version of a document repository, called the TEC Cymru Resource Centre.
As part of the collaboration with Scotland, we now have 40+ documents from the Scottish Playbook that will be rebranded and updated to be Wales specific. We are so grateful for the support of David and the team to ensure consistency on this in communicating with local telecare services.
We see the Resource Centre as a vital offering from the TEC Cymru Telecare Programme, ensuring those telecare services that do not have dedicated project or technical support can download, edit and submit telecare specific literature in an informed, consistent manner.
We are looking forward to the relationship with Scotland growing stronger over time, as the local telecare services across both nations begin to migrate to digital telecare in advance of the 2025 deadline. A lot of focus currently is on the risks and issues of migrating to digital telecare. However, we expect the focus will shift towards the countless benefits for all parties involved and look at how our collaboration and respective programmes could help to achieve this.
About TEC Cymru:
TEC Cymru supports the shift to technology enabled care in wales.
Working across NHS and Social Care, the Technology Enabled Care (TEC) Cymru programme aims to support the rapid scaling, rollout and increase in awareness and knowledge of technology enabled care in Wales.
Their work focuses on:
Video Consulting – remote appointments between patients and clinicians;

Telecare – remote real-time monitoring of patients at home through devices such as alarms and sensors;

Telehealth – the delivery of healthcare, health education, and health information services via remote technologies.
TEC Cymru is a Welsh Government funded programme that is hosted by the Aneurin Bevan University Health Board.
TEC Cymru's Telecare Programme: Telecare Discovery Report can be downloaded here.
TEC Cymru's website