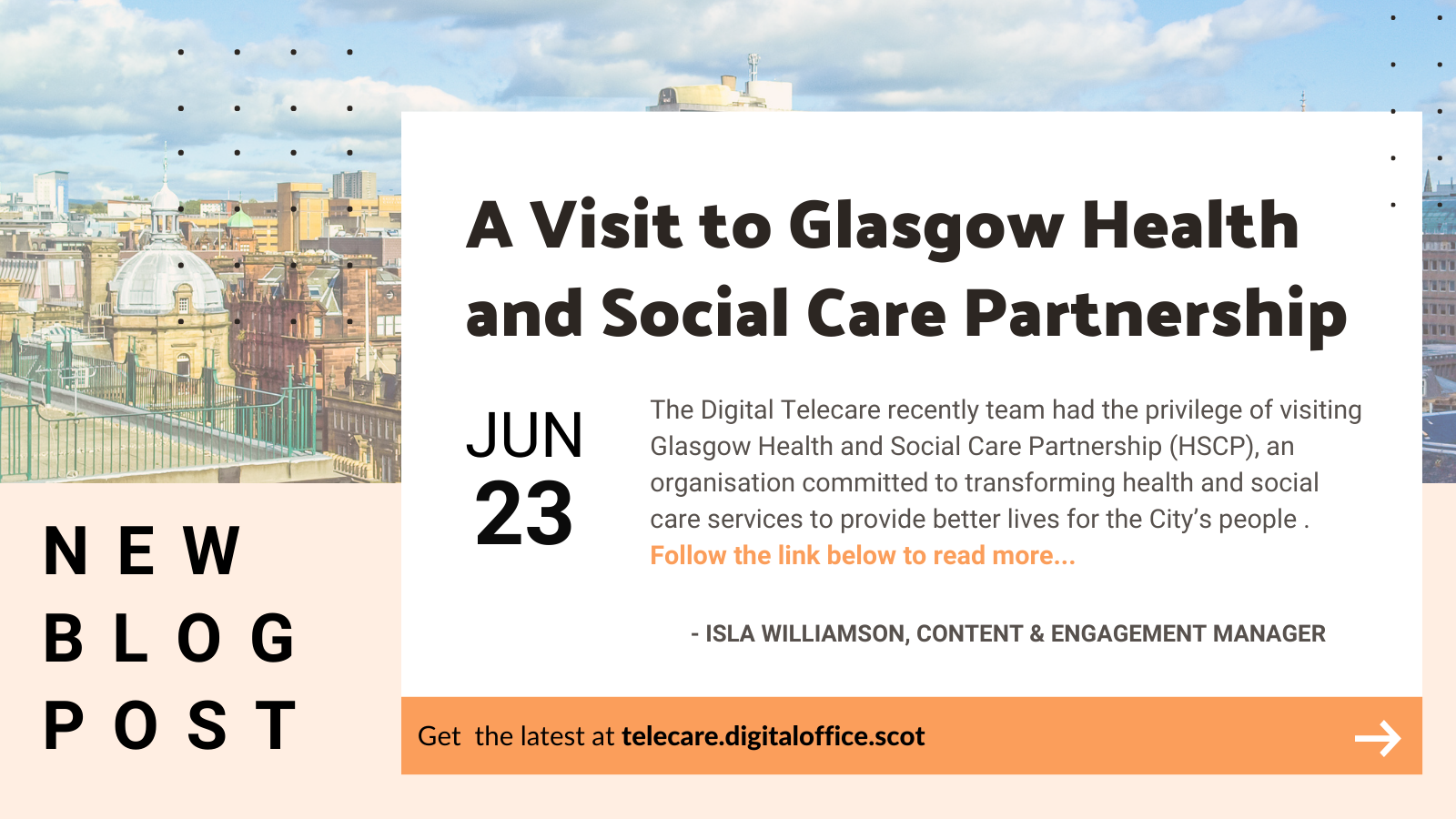 The Digital Telecare recently team had the privilege of visiting Glasgow Health and Social Care Partnership (HSCP), an organisation committed to transforming health and social care services to provide better lives for the City's people.
Chris Barton, Glasgow HSCP Response Centre Manager, welcomed the team at their office to discuss the analogue to digital process within Glasgow Health and Social Care Partnership. We began a tour of the facility with a visit around the various teams committed to bridging social care and healthcare, including the Standby team, Home Care and Homeless team.
Glasgow HSCP takes a comprehensive approach to telecare, encompassing coordination, assessment, partnership development, training, monitoring, and evaluation. With an average response time of 22 minutes, over 400,000 incoming calls and 30,000 responder visits per year, their efforts aim to promote independent living, improve the quality of life for individuals, and ensure the efficient and effective delivery of services in Glasgow.
As we sat down to talk through how they plan to implement the switchover from analogue to digital, Chris Barton demonstrated incoming analogue service calls from a range of 2G and 4G devices from LeGrand, Telealarm, and Tunstall suppliers, with other manufacturers still to supply test units. Their rigorous technology evaluation and IAT (Internal Acceptance Testing) with Legrand, Telealarm, Tunstall alarms and varying pendants has allowed them to consider the next steps in their switchover journey.
Throughout our visit to Glasgow HSCP, it was clear that the staff had a passion for their work. Whether it was providing care and support or helping service users, their team demonstrated a deep commitment to every call taken.
Overall, our visit to Glasgow HSCP was fantastic opportunity to experience first-hand how their organisation operates day in and day out, deepening our appreciation for the importance of health and social care services. We left feeling that the organisation was making a significant positive impact on the well-being of Glasgow's residents, and confident in the future of digital telecare at Glasgow Health and Social Care Partnership.