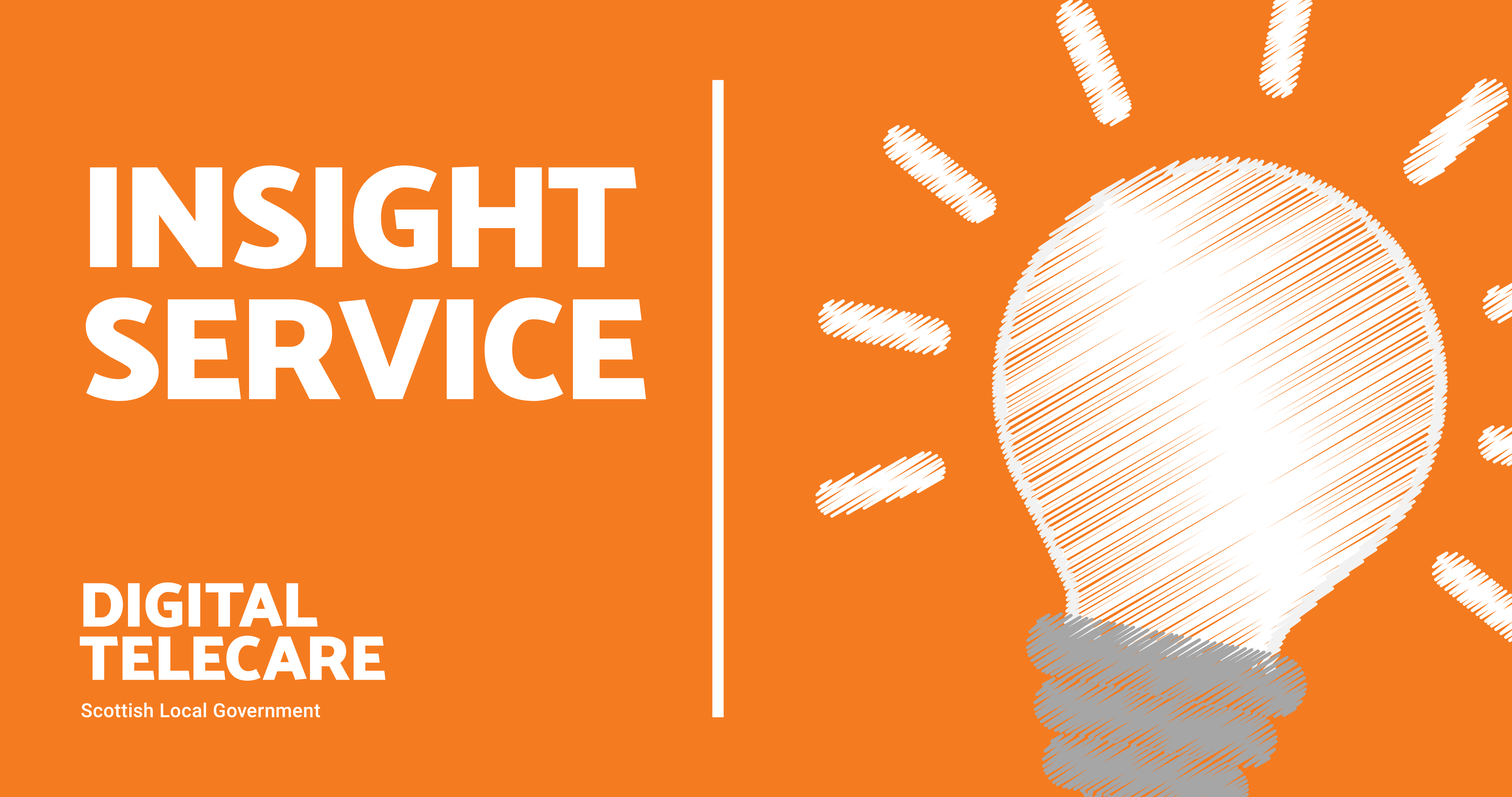 DIGITAL TELECARE IN HOUSING: PROGRESSING THE TRANSITION IN PARTNERSHIP
---
Technological change is a fast-moving environment with the internet prominent in our lives and work. In order to prepare for the future, in 2017 British Telecom announced that by 2025 the existing analogue telephone network will be switched off and everyone will receive a digital internet protocol (IP) voice service enabled. As you would anticipate, all other communication providers in the UK are re-aligning the way they deliver telephone services.
On some occasions, analogue grouped living Telecare solutions may continue to operate however they are likely to become less reliable or not work at all, with additional complexities surrounding installation, maintenance and device management. As a result, Digital Telecare has been working closely with providers to identify the requirements needed to ensure a smooth, safe, transition to a digital service for customers in recipient of telecare in their home environments.
At its most basic, digital telecare removes the reliance on analogue connectivity and signalling protocols, instead using digital connections and signalling protocols. This allows telecare services to be transferred from analogue to digital on a 'like-for-like' basis. However, the move to digital telecare also provides a significant increase in the flexibility, capability, and capacity of telecare equipment and the connection between a user's home and the Alarm Receiving Centre (ARC). This provides the opportunity to improve the efficiency of telecare delivery, to widen the range of telecare services offered to users, and to integrate telecare with other health and care services.
Housing providers spanning across Registered Social Landlords, Local Government and Private Sector will be directly impacted by the UK-Wide All-IP programme, specifically in relation to their provision of sheltered, retirement and extra care communities. Opportunities exist to expand the offering in these communities by exploring not only grouped living systems, but the possibilities around integration of systems, Internet of Things, home automation and connectivity in its broadest sense, to develop neighbourhoods and approaches to independent living.
There is an array of considerations for housing providers to take the necessary steps to ensure the transition from analogue to digital Telecare is safe, efficient and innovative for their customers living at home. In this Insight Service, our Housing Transition Manager, Craig O'Donnell provides detail on the Digital Telecare in Housing programme and an overview of the Technology Enabled Care in Housing Charter.
---
Digital Telecare in Housing Programme
The Digital Telecare in Housing programme is in its discovery phase and engagement with providers, parallel programmes and suppliers has been key to that and will continue to be as things evolve. Here are the highlights:
In the region of 45,000* customers receiving Telecare from their housing provider;
Five housing organisations are now funded by the Digital Office to take steps towards or upscale their digital Telecare offering, individually or with a Health and Social Care Partnership;
National engagement has been initiated with housing providers, with an introductory webinar taking place on the 1st March 2021. You can watch the webinar here;
There is a hard stop – housing providers must do something now to ensure no one is left behind in the 'Once for Scotland' approach to the analogue to digital switchover nationwide by 2025, the stop sell of analogue infrastructure in September 2023 and for new builds that are impacted right now;
The strategy and tactical plan for every organisation will need to be considered individually, with a lens on parallel priorities, capacity, budget and the appetite for change;
Strength can be taken and developed from the partnership working between housing, health and care sectors and this will be key to true innovation for providers;
Building on the learning from providers who have already adopted innovative solutions, redesigned their approaches to care and support or taken the initial steps towards digital, will help us inform scale-up of digital solutions;
Customers are central to the analogue to digital transition, being the experts in their own lives, experiences and ultimately to what extent they wish to participate in a digital world. They should be afforded choice and receive digital services that are personalised and meaningful to their everyday lives and overall health and wellbeing;
Technology Enabled Care in Housing Charter has been established as a framework for housing providers to take forward technology in housing change. 45 housing providers are already signed up to some or all of the pledges to charter their progress. The charter is a key component of the Digital Telecare in Housing programme and as such, Registered Social Landlords, private housing providers and Local Government Housing departments will be encouraged and supported to sign-up.
*Data provided by the Scottish Government TEC programme
Our Housing Transition Manager, Craig O'Donnell discusses the progress of the Digital Telecare in Housing Programme in further detail within this short video.
---
Overview of the Technology Enabled Care in Housing Charter
The aim of the Technology Enabled Care in Housing Charter is to scale up the use of digital resources that support health and wellbeing across the housing sector through service re-design and a customer-centric approach.
The current charter has 7 charter pledges which 45 housing providers have signed up to including: 36 registered social landlords, 1 local authority and 1 independent provider. This has had a positive impact to 184,776 households across Scotland.
We see the Technology Enabled Care in Housing Charter as the underpinning framework for any technology-based change in a housing environment. Fanchea Kelly, Chief Executive of Blackwood Homes & Care and Chair of the TEC in Housing Board, provides further information about technology in housing and the developing recognition that the place in which you live has an impact on your health in this video.
---
The Pledges
Below is a breakdown of the pledges included within the Technology Enabled Care in Housing Charter. Further information on each pledge can be accessed by clicking on the find out more link next to each pledge.
Pledge 1 – Opportunity and Solution Focused
We will clearly define the issues we face in meeting customer needs and understand the opportunities TEC can bring. In creating solutions, we will be aware of those that are simple and easy to implement, and recognise those that may require further development and testing. We will listen and learn from the experiences of our customers as well as other organisations who have addressed similar issues. Find out more
Pledge 2 – Engaging With The Customer
As more of our customers are living longer and often in poor health, we will maximise the benefits that TEC solutions can bring. We will do this by taking account of their needs and putting them, their families and/or carers at the heart of the co-design, testing and review of customised services, to enable customers to live in their homes safely and independently, for as long as possible. Find out more.
Pledge 3 – Working In Partnership
We will share ideas with others and work collaboratively with colleagues in our own organisation, as well as the wider housing sector, allied professions, universities and other research institutions. Find out more.
Pledge 4 – Preventative Analytics
We will work in partnership with customers and others, including health and social care colleagues (commissioners and providers) to investigate the use of preventative analytics to achieve the greatest impact for vulnerable people. We will use the data generated to help us with strategic planning and the management of assets and services, while taking account of ethical and data privacy issues. Find out more
Pledge 5 – Service Redesign
We will use technology as a key element of service redesign, providing preventative and supportive TEC solutions for existing and future customers, so that we produce better outcomes for individuals and their families and/or carers. Service redesign will include being aware of the impact of TEC on staff roles, and upskilling and supporting staff as needed. It will also include financial appraisal of the options in terms of the cost to our customers. Find out more
Pledge 6 – Supporting The Workforce
We will provide leadership and support staff to enable them to adapt to the changes brought about by TEC. We will give our staff opportunities to increase their knowledge of the role of TEC and digital healthcare, and use the insights of frontline staff to influence service redesign. Find out more
Pledge 7 – Getting The Infrastructure Right
We will think ahead and ensure we obtain the advice and support we need to enable good decision-making when investing in any technological infrastructure or equipment used for delivering TEC solutions. This includes being aware of the opportunities provided by the analogue to digital switch over. Find out more
---
Both Craig O'Donnell (Housing Transition Manager, Digital Telecare) and Geraldine Begg (TEC in Housing Coordinator) work in close partnership to achieve the right and relevant activity to progress technology and digital in the housing sector.
Whilst the TEC in Housing Charter is through the housing lens, we also recognise that partnership working between Health and Social Care Partnerships, NHS, Local Government, Third Sector and the wider community is key to designing and developing technology around the customer, embedding the pledges.
If you are a Registered Social or Private Landlord, and wish to sign up to the charter, you can do so by registered here. If you are interested in finding out more about the implications for your organisation of the analogue to digital Telecare transition, you can contact Craig O'Donnell at craig.odonnell@digitaloffice.scot for further information.
If you are a Health and Social Care Partnership and are interested in finding out more about the TEC in Housing Charter in your area, please get in touch with your linked Local Council's housing service and Housing Associations. They may already be signed up to the charter and aware of the implications for Digital Telecare in Housing. You can also contact Geraldine Begg at gbegg@sfha.co.uk for further information.
Finally, we have a series of two webinars upcoming, where you will see a number of suppliers from the telecare industry undertake a show and tell of their digital solutions, with a question and answer session and an expert panel raising prevalent issues for commissioners and service providers.
Session 1: Wednesday 12 May, 2 - 4.30pm - Digital Grouped Living Solutions
Session 2: Wednesday 26 May, 2 - 4.30pm - Alternative Digital Solutions