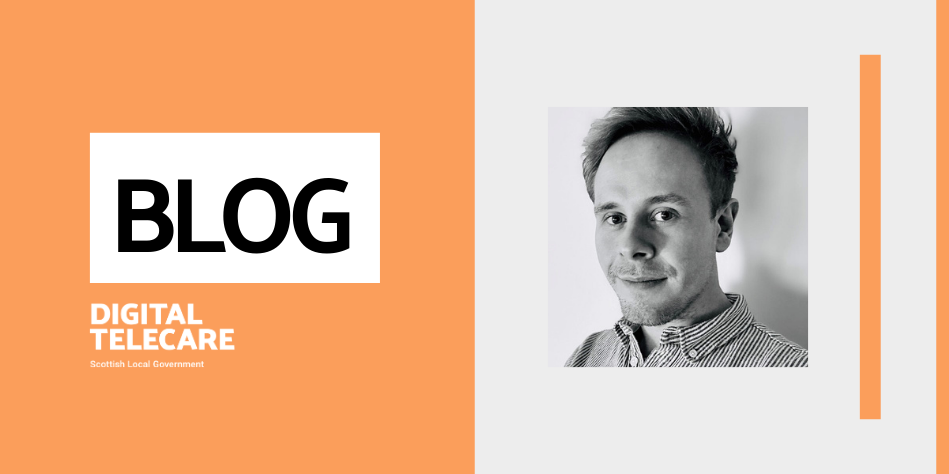 INTRODUCTION TO OUR BRAND NEW HOUSING TRANSITION MANAGER
CRAIG O'DONNELL, HOUSING TRANSITION MANAGER, DIGITAL TELECARE FOR SCOTTISH LOCAL GOVERNMENT
Well, what a warm welcome I have had. I started on Monday 1st March as the Housing Transition Manager for the Digital Telecare Programme. A much needed role to work with housing providers across the country to ensure no one is left behind in the 'Once for Scotland' approach to the analogue to digital switchover nationwide by 2025, the stop sell of analogue infrastructure in September 2023 and for new builds that are impacted right now.
I have come across the bridge from Edinburgh's Health and Social Care Partnership with a wonderful farewell, where I was Service Manager for Telecare, Sheltered Housing and Business Support services and worked in both operational and project management roles in previous iterations. I'd been involved with Edinburgh's Digital Telecare transition since 2017 as an early adopter, so have experienced first-hand the path that needs to be navigated.
I'm fortunate enough to be joining this work at a point in time, where a lot of the grounding in terms of guidance, resources and planning for organisations have already happened. We already know and understand the benefits that digital telecare will bring in a Health and Social Care context and these will no doubt stretch across housing providers too:
Improved citizen experience;

Greater flexibility and efficiencies in how services are delivered;

Improved device/technology management;

Increase resilience;

Transforming delivery models;

Inclusion of consumer technology;

And systems and data integration.
To build these benefits and maximise the potential in Housing, there are a range of challenges that need to be addressed including: how we can mobilising business cases for change and funding, standardise provision, get procurement and purchasing right and then how we implement something that is meaningful for people and wider communities.
Over the next month, I am hoping to build a picture of the telecare in housing landscape and get a feel for the strategic ambition. Not something I can do in solitude, so I'll be working closely with colleagues across the Scottish Federation of Housing Associations, the Scottish Government TEC Programme and of course, housing providers. This collaboration and positioning citizens as the heart of this change, will be vital to a successful transition.
I look forward to saying Hello!
Craig