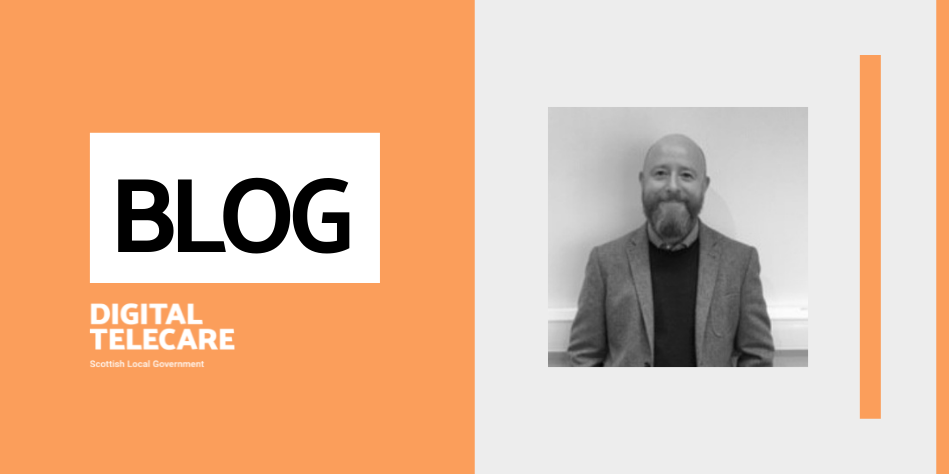 It's inevitable that by 2025, the UK's shift from analogue to digital telephony will be complete.
Over the next three years, we will see an acceleration of the programme to replace existing analogue telephony with a new digital equivalent. The work to achieve this goal is already underway and is having a direct impact on telecare users and telecare service providers. The national stop-sell (September 2023) and final switch-off date (December 2025) remain in place and on target. As we approach these milestones, we will begin to see a significant increase in the current rate of replacement of PSTN and ISDN connections by communication providers such as BT and Sky. Unfortunately, all this additional activity comes at a time when telecare service providers have been dealing with unprecedented levels of demand and complexity, along with wider system pressures including two years of a global pandemic and challenging equipment supply issues due to a global microchip shortage.
Over the last six months, there has been an increase in reports from service providers across Scotland to highlight a range of issues relating to the analogue to digital migration. There has been a rapid increase of cases where citizens have been migrated over to a digital service by their communication provider, often without their knowledge, which has had an impact on the reliability of the analogue telecare equipment within their property, which in some cases, is not operating at all. As you can expect, this issue has had a huge impact on service users and the service providers attempting to manage, in worst cases, the threat of mass migration of hundreds of users in large groups. The Digital Telecare team will continue to support the impacted service providers through these challenges. We will work closely with key stakeholders such as the Scottish Government, OfCom, TSA and all communication providers who are involved in the analogue to digital migration to manage this risk as safely as possible.
Analogue Telecare over a Digital Connection
There has been some discussion over the past few months to understand if analogue telecare equipment can operate over a digital connection, and testing is underway by many equipment providers who are expected to publish these results at some point in the future. Our position on this remains unchanged. Whilst analogue telecare may eventually be proven to work in some cases, this should not be viewed as a viable or long-term solution by service providers unless no alternative digital solution exists for the following reasons:
Analogue over Digital Testing Results: As mentioned above, many of the existing equipment providers are currently conducting testing of analogue devices over a digital connection. Although publication of results was delayed last year, we anticipate these being available at some point during 2022. However, we would urge caution on comparisons between laboratory testing with "real world" situations where analogue telecare operates. The view of network operators (Openreach & Virgin) and communications providers (BT, Virgin, Sky) is that call failure rates for tone-based analogue communication will continue to steadily increase as the UK's network infrastructure transitions to digital.


Resilience and Power Failure

: When analogue telecare equipment is connected to a user's router in the home, it

presents a new set of risks around cyber security, resilience and power failure. If there is a power failure in the service user's property, this is likely to result in the device ceasing to operate immediately with no battery back-up time unless providers also to install USPs (uninterruptable power supplies) when setting the service up to provide some level of back up. This comes at a time where an increase in power cuts across the UK has been widely predicted due to changes in the energy supply market and global warming.



Resources and Cost Implications

:

Service providers who continue to procure and deploy analogue equipment will be faced with a "double cost" when they must replace these devices with a digital equivalent when the analogue device becomes obsolete. The Telecare Services Association (TSA) recently published Commissioner Guidance on the procurement of telecare equipment:

Drawing a Line in the Sand: The End of Analogue Purchasing in Social Alarms and TEC

which stated

"

Organisations must no longer procure social alarms that can only establish connections to Alarm Receiving Centres using analogue communication

".

The guidance also recommends that as a minimum service providers should be aiming to procure hybrid devices which can be remotely configured to operate digitally wherever possible.
The Revolution Will Not Be Analogue
Equally as vital as the tactical and operational challenges noted above, it would be difficult to reasonably argue that the future of telecare is analogue technology. Inaction or additional delays on switching to digital telecare could lead to dangerous failures of essential services and will place the support provided to vulnerable individuals at risk. However, the transition to digital provides a once in a generation opportunity to reimagine how telecare is delivered in Scotland.
The shift to digital can not only leverage the additional innovation opportunities it provides, but also modernise the sector and change the thinking from reactive to a proactive delivery model. From this we can redesign services around the user to enhance the outcomes for citizens and unlock greater service integration across health care, social care, housing and beyond.
__________________________________________
David Brown
Business Relationship Manager
Digital Telecare for Scottish Local Government